Wherein I read things, laugh [or not], and pass them on to you…
Peter Weyland gives a TED talk… in 2023. A viral PROMETHEUS promotion!
[badassdigest/via: scifi.icanhascheezburger.com/28 feb 2012]
Trailer: Zombies Attack Havana in Gory Juan of the Dead: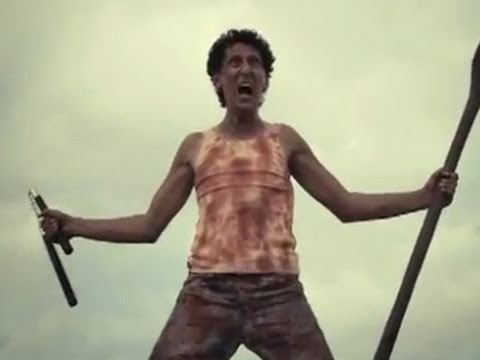 Havana gets overrun by the walking dead in twisted zombie flick Juan of the Dead from Cuban indie filmmaker Alejandro Brugues.
Like its namesake Shaun of the Dead, the action-comedy centers on an unlikely slacker hero. But there's a politically charged twist: The Cuban government labels zombies as troublemaking dissidents paid by the United States to destabilize the tiny communist island.
…
Juan of the Dead opened last month in Spain after playing at several film festivals. The movie, in Spanish with English subtitles, screens March 2 at the Guadalajara Film Festival in Mexico and March 17 at the San Diego Latino Film Festival.
[underwire/28 feb 2012]
From the "you can't make this shit up" department:
McDonnell: TSA Pat Downs Are 'Invasive,' But Ultrasound Bill 'Respects The Dignity Of Women':
In November of 2010, Gov. Bob McDonnell (R-VA) joined the public outcry against the Transportation Security Administration's (TSA) security precautions in airports by describing body scans and mandatory pat downs as crossing "the line" in regard "to people's concerns about privacy" and "beneath the dignity" of air travelers. But just two months later, the anti-abortion McDonnell had no problem violating women's privacy and freedom to make medical decisions by throwing his support behind a measure that originally required women seeking abortions to undergo ultrasounds in which a wand is inserted into the vagina.
Following a public outcry, McDonnell revised the measure to exempt women from the more invasive procedure, but not before encountering the wit of comedian Jon Stewart, who characterized the bill as "a TSA pat-down inside their vagina." McDonnell addressed the contradiction between supporting mandatory ultrasounds for women and opposing "invasive" TSA pat downs during a radio interview this morning on WTOP and claimed that there is no comparison between the legislation and the enhanced security procedures[.]
[thinkprogress/Amanda Peterson Beadle/28 feb 2012]